Everyone is aware of the pandemic situation going on all over the globe. Stress, anxiety and sadness are getting on the nerves of every individual. So, it is important to divert your mind from all these hardships by watching some engaging dramas, films or even informative shows.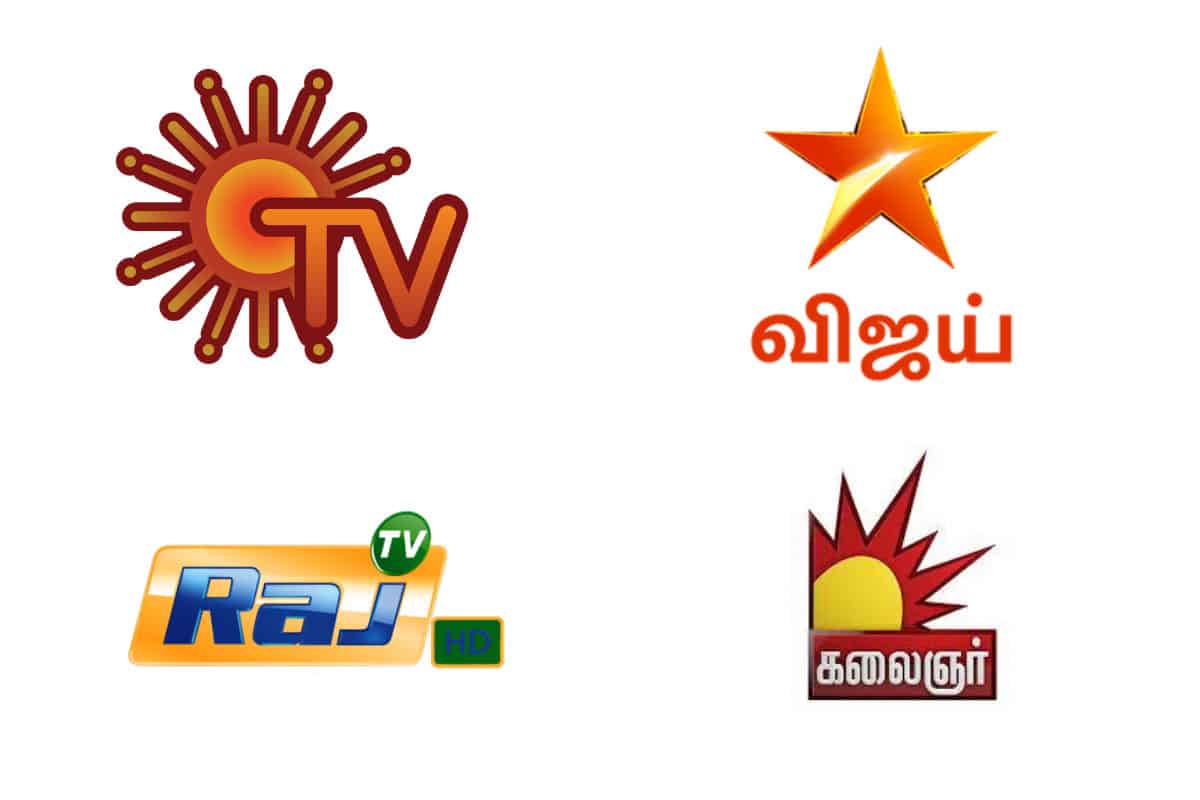 Some of the best Tamil channels provide you with all sorts of mixed masala entertainment that will keep you happy and refreshed during your quarantine days. 
The channels even telecast their shows internationally so that you don't have to miss your favourite shows, regardless of the location. It also telecasts recorded ones from other TV channels.  
Top Entertaining Tamil TV Channels
Tamil TV channels were introduced during the 90s era and since then they have evolved in quality and variety of entertainment. Here are some of the famous channels that have become renowned presently
Sun TV
Sun Tv is among the list of top 10 tv channels in Tamilnadu. This channel is owned and discovered by Kalanidhi Maran. It is the most-watched channel all over the globe. 
It was started on 14th April 1993. The channel was considered to be the initial channel of Sun Group. It is also known for organising various film industry-related programmes in Tamil Nadu.
STAR Vijay
STAR Vijaya is also one of the top Tamil channels of present times. The channel is owned by STAR India. Vijay tv was the general name given to it. 
The popular channel telecasts a variety of shows on workdays and several high-quality films on Saturdays or Sundays. 
At first, it was introduced as Golden Eagle Communication in 2004. However, with time,  it changed into STAR Vijay in 2001.
KTV
The K alphabet showcases the word Kondattam on KTV. This channel was discovered by Kalanidhi Maran in 2001. 
It is a full-on Entertainment channel that telecasts a diverse variety of films all day long. KTV is another famous channel of Sun groups that keeps the viewers entertained with its content.
Jaya TV
Jaya TV is considered as one the top 10 Tamil channels. It is a Chennai based channel. Jaya TV was discovered and started in 1999.
It is known for telecasting various shows for the audience. The channel can also be seen in several foreign countries. It is said to be the first customer of Hemant Sahai (HSA's).
Zee Tamil
However, Zee channels are known for their variety of entertaining shows and Zee Tamil is one of those channels. It is pronounced as Zee Tamizh and owned by Zee Entertainment Enterprises. 
It got started in 2008. Since then the channel has kept its viewers happy with mixed engaging dramas.
Raj TV
Raj TV is again one of the well-known top 10 Tamil channels of today's time. The phrase 'The Peoples Channel' itself shows that the channel motto is to entertain viewers by telecasting mixed dramas. 
This channel is Chennai based and is also a part of Raj Networks. Raj TV was started by Raj Networks 21 years ago on 14th October 1994. It has a tie-up with Colors entertainment channel for recording their shows in the Tamil language.
Polimer
Well, this channel has reached the top 10 Tamil channels bars by recording dramas in the Tamil Language. They took shows from Sony and Colors Entertainment Channel and converted them in Tamil. 
The channel was discovered by P.V. Kalyana Sundaram. Polimer was started by Polimer Media Pvt Ltd in September 2009. 
Discovery Tamil
Discovery Tamil is among those channels that got recognition from the start of it because it telecast the recorded shows. 
It was launched on 15th August 2011 and became popular since then. Soon the channel got popular in every home. It also became one of the channels to feature on cable tv.
KALAIGNAR TV
Kalaignar is another TV channel that entertains its watchers with mixed genre shows. It was started by Kalaignar TV Pvt Ltd in September 2006. The headquarters of the channel is located in Chennai.
Makkal TV
Makkal TV is an entertainment channel discovered by the head of the ''Pattali Makkal Katchi'' Ramadoss. 
It was initiated and publicized by ''Makkal Tholai Thodarpu Kuzhumam'' on 6 September 2006. The main office of this channel is in Chennai city.  
Read:
Conclusion
Well, you surely have got a quick glimpse of some of the popular top 10 tv channels in Tamil industry. 
These channels will keep on entertaining you in your free time. The variety of dramas and other captivating contents are. certainly going to be your passtome. 
Nowadays change and variety are quite a demand of viewers. Hence, these channels fulfil the wants of audiences by giving them entertainment according to their needs. 
Liked this read? Make sure to check out our other fresh contents for more such blogs.