With each passing day, more and more people are turning their heads towards web series. The industry around the streaming platforms of such web series is huge. Its availability and accessibility have made this industry a huge hit among the mass. Primarily, in India, these shows were only made available through either English or Hindi language. But, now, there are many regional as well as national streaming platforms that are producing web series in regional languages, reaching people beyond the linguistic barrier. With a major fragment of the shows involving adult content, many Bengali adult web series is now being produced by the Bengali entertainment industry. Since there are no censorship issues, the audience can easily gain access to such adult content.
Top Bengali Adult Web Series/  Bengali Hot Web Series

Here is the list of Top 12 Bengali adult web series that you can watch to drive away boredom:
Kamini (2019)
Charitraheen (2018)
Dupur Thakurpo (2017)
Paap (2019)
Hello (2017)
Mismatch (2018)
One Night Stand (2017)
Japani Toy (2018)
Do Not Disturb (2018)
Oh Mother! (2018)
Montu Pilot (2019)
Dhanbad Blues(2018)
Let's talk one by one-
1.

Kamini (2019):
Pivoting a series of incidents of the disappearance of various people of a village, this Bengali hot web series is a must-watch. The presence of a mysterious enchantress in the storyline has intensified the thrill factor. The leading lady, the gorgeous and stunning Barkha Bisht as the titular character has raised the temperature. Her hot presence has caught the attention of many and created a great buzz around the series.
2.Charitraheen (2018):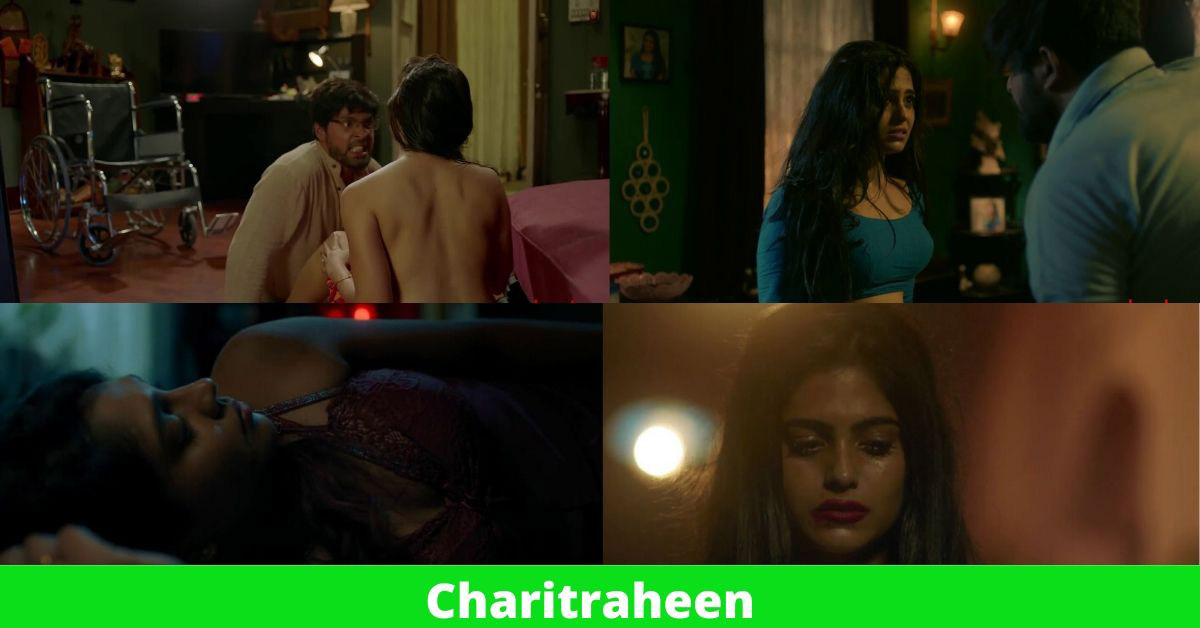 Inspired by the famous novel of Sarat Chandra Chattopadhyay of the same name, the creators have portrayed the storyline through the modern-day backdrop. The entire presentation of the Charitraheen Bengali web series is centralized into the lives of the couple Haran/Harius, played by Gourab Chatterjee and Kiranmoyee/Kiran, played by Naina Ganguly. The story develops around the people with whom these two get along with, in their quest for love. The steamy scenes of the series are too hot to handle.
3.Dupur Thakurpo (2017):
This Hoichoi series was certainly pathbreaking in terms of the portrayal of hot female leads in the Bengali web series industry. The mesmerizing Swastika Mukherjee, playing the character of Uma, the hot new wife of Jiban babu steals the hearts of the six young and bachelor tenants of her husband. The boys start to lust their new 'boudi' andthe story carries on from there. Swastika has breathed life into the character through her hot and sensual performance, making it one of the most-watched hot Bengali web series.
4.Paap (2019):
This is a thriller starring Puja Banerjee, who is seen telling the story of two murders on the night of Durga Puja in a 200-year-old house. The entrance of an unexpected guest makes the entire premise tenser as the person is related to the murders. The hot scenes and the intimidating storyline will keep you hooked to it.
5.Hello (2017):
Starring the beautiful Raima Sen, the plot of the Bengali adult web series, Hello starts taking pace when Raima's character receives an MMS of a sex scene and her entire life undergoes drastic changes. The story builds around the lives of Anonyo, his wife Nandita, and Anonyo's extramarital love interest Nina. As the story progresses, things get more intense, as Nina's intentions, her association with Nandita, and her past life gets more exposure.
6.Mismatch (2018):
The story revolves around Diana, who is looking to spice up her married life by couple swapping. There are tons of hot and sensual moments presented through a comic storyline of this Bengali hot web series. Both couples want to make their lives more exciting and happening. The problem here is that the couples are less compatible with their respective partners.
7.One Night Stand (2017):
Starring Ambarish Banerjee, Saurav Das, and Prriyam Chakraborty, the story of the hot Bengali web series, One Night Stand revolves around the life of a mysterious lady as she comes across a narcissist actor and things start to happen. Each and every actor has played their role to perfection.
8.Japani Toy (2018):
This Bengali adult web series pivots the series of events when a man named Dildo Kumara comes back to Kolkata from Delhi and has plans of opening up a sex shop to sell sex dolls. This leads to a lot of humorous events. This is a laughter ride and certainly a must-watch for those who like to consume adult content with a touch of humour.
9.Do Not Disturb (2018):
This Bengali hot web series is a bit different compared to the previously mentioned ones. The entire series is directed by six different directors who have worked on six different stories occurring in six different rooms.  All the stories take place in a single hotel, reflecting the title perfectly. And, there are a lot of steamy scenes to look forward to.
10.Oh Mother! (2018):

The list of some of the sensual Bengali adult web series is certainly not complete without
Oh! Mother in it. This outstanding web series concentrates on Saurav and Diya. It features Diya being pregnant with Saurav's baby and the duo approaching her mother for assistance.
The story is beautifully depicted with some erotic and sensual scenes within it. So how do they resolve the situation? What do they do to make up for the circumstance? To find out more about it, add this classic into your watchlist today.
11.Montu Pilot (2019):

Montu Pilot is one of the best Bengali adult web series that has certainly gained a lot of recognition for its outstanding storyline and plot. The web series focuses on Montu, who wanted to be a Pilot but unfortunately couldn't surpass the stereotypes of his mother belonging to the red-light area. Despite a lot of efforts, his dream doesn't fulfill and he gets trapped into a messed up mind. The story is a treat for the eyes and certainly renders the eroticism which one needs from any series. Make sure to add this into your binge list to watch some good sensual content.
12.Dhanbad Blues(2018):
One of the many hot Bengali web series that has been quite favorite among audiences is Dhanbad Blues. With the very popular Rajatava Dutta in leads, Dhanbad Blues is a crime mafia web series that focuses on Jharkhand, as it is already clear from the title. It is a story of a failed director called Mrinal Sen, whose life takes a turn when he gets selected as a director for a movie based in Jharkhand. Apart from the story, you are surely going to find some really erotic scenes in the series, adding the much-needed spice. Definitely, a must-watch if you are in a mood for something sensual yet engaging.
Read:
Conclusion: Bengali Adult Web Series ( A-Rated Web Series)

The above-mentioned Bengali adult web series are the most loved and top-rated series. If you are looking to spend this weekend by binge-watching through various streaming platforms, these steamy and sensual series will certainly be useful. The sequels to these web series are also engaging. For more fun and entertainment, you can watch the sequels to Dupur Thakurpo and Charitraheen Bengali web series. Not only the adult element but also the gripping storyline will keep you hooked.
Also, See: