Magarasi Serial (Sun TV) Cast, Roles, Timing, Wiki & More: Magarasi is a Tamil language family drama TV serial aired on 21 October 2019 on Sun TV in Tamil. The serial is about Bharathi Puviarasan and Tamilarasan Chidhambaram. Divya Sridhar / Srithika Saneesh, SSR Aaryann, Vijay and Gayatri Yuvraj play the lead roles in the serial. Below is the Magarasi Serial cast, story, wiki, real names, timings, and everything related to this Sun TV Show.
| | |
| --- | --- |
| Name | |
| Language | Tamil |
| Channel | |
| Genre | |
Magarasi Serial Cast
Divya Sridhar / Srithika Saneesh, SSR Aaryann, Vijay, and Gayatri Yuvraj are the main cast in the serial. Praveena / Sriranjini, Deepan Chakravarthy /Poovilangu Mohan, Ashwini / Raghavi Sasikumar, Senthilnathan, and Nethra Shri play the supporting roles. Here all details about the main cast and supporting cast are below.
Magarasi Serial Star Cast (Main Cast)
Divya Sridhar / Srithika Saneesh
role: Bharathi Puviarasan
SSR Aaryann
role: Puviarasan Chidambaram
Vijay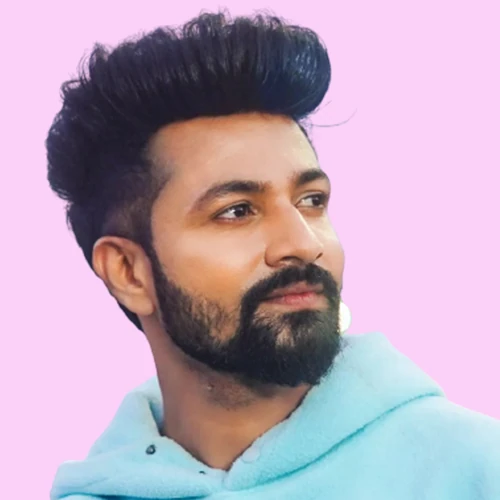 role: Tamilarasan Chidhambaram
Gayatri Yuvraj
role: Ragini
Mounika Devi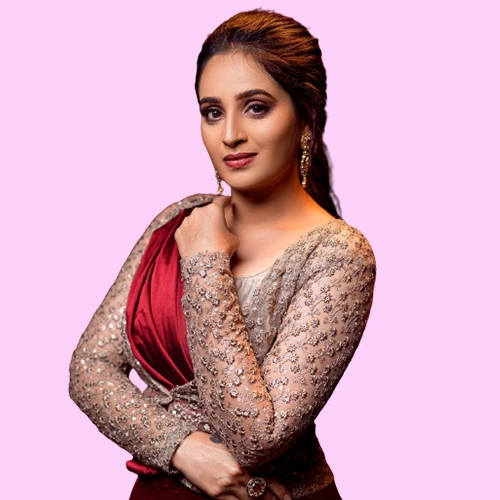 role: Malliga Tamilarasan
Magarasi Serial Recurring Cast
Praveena / Sriranjini (Shenbagam Chidhambaram)

Deepan Chakravarthy /Poovilangu Mohan (Chidhambaram)

Ashwini / Raghavi Sasikumar (Gomathi Gopalan)

Senthilnathan (Pechiappan)

Nethra Shri (Sengamalam)

Ravishankar (Kathiravan)

Satvik (Rahul Tamilarasan)

Keerthana (Durga Bhai)

Ramji (Sivamani)

Vandhana Michael (Chandrika Senthoora Pandiyan)

Riyaz Khan (Senthoora Pandiyan)

Gayathri Priya ("Doctor" Sujatha)

Mahalakshmi (Anbarasi Manohar Shenbagam)

Vijay Anand ("Gethu" Manohar)

Gracy Thangavel (Aburva)

Sivaji Manohar (Gopalan)

Mithun Raj (Mugilan)

Madhumita Illayaraja / Shamina Shetty (Illavarasi Chidhambaram Shenbagam)

Harish G (Velan Gopalan)

Anju (Chamundeshwari)

Sneha Nambiar / Swetha (Banumathy Kathiravan)

Vaishali Thaniga (Gayathri Gopalan)

Vinitha Jaganathan / Swetha Senthilkumar (Vanmathi Kathiravan)

Feroz Khan (Nandhan Pechiappan)
Crew
Producer

Anuradha Sarin
R.Sathish kumar

Directed by

S.P Rajkumar
N. Sundareshwaran

Writing Credits
Editing by
Cinematography by
Music Department
Krish
Production House

Sun Entertainment
Citram Studios
Storyline
Tamilarasan works in an IT company and belongs to a rich Chidambaram family. His family wants him to get married to his cousin's sister, and he doesn't want to marry his cousins. Because he loves his colleague, Ragini, he marries Ragini, and they have a son. After listening to the son's marriage, Tamilarasan's mother goes into a coma. But Ragini is very greedy and desires to lead a luxurious life. Tamilarasan decides to leave her and returns to his family with his son. During travelling, he meets with Bharathi. After getting off the train, his family misunderstands Bharathi that she is Tamilarasan's wife, Ragini and takes her home. Later, Bharathi discovers that she is none other than the wife of Puviarasan, the missing elder son of the Chidambaram family. The story's twist is: What happened to Puviarasan and Bharathi, and why was Bharathi travelling alone?
Magarasi Serial Timing & Repeat Telecast Timing
This drama serial's first episode was released on 21 October 2019. The serial airs on Sun TV from Monday to Saturday from 11:00 AM – 11:30 AM.
| | |
| --- | --- |
| Channel | |
| Show Timings | Monday to Saturday from 11:00 AM – 11:30 AM |
| Repeat Telecast Time | |
| Running Time | |
| Starting Date | 21 October 2019 |
| Final Episode | |