Movie – Omerta
Language-Hindi
Duration- 1 hour 40 minutes
The Lockdown has ensured additional screen time on various OTT platforms and as a family, individually or as a couple, we have our own viewing preferences.
Being a fan of actor Rajkummar Rao's acting, Omerta on Z5EE5 caught my interest. This had a short theatrical release and hadn't seen a digital release. So it's good platforms like ZEE5 are bringing varied content on digital platforms for wider audiences.
Likewise, I am choosy about the movies that I watch on screen and this was a movie that was on my watch list for some time. This July 2020, finally the movie got premiered and is currently streaming on ZEE5.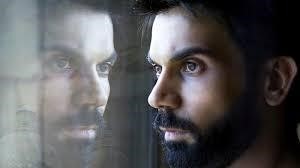 (Photograph courtesy- ZEE5)
Omerta is the Indian, Hindi film biographical crime drama film directed by Hansal Mehta and stars lead actor Rajkummar Rao in the role of Omar Saeed Sheikh, the real-life British terrorist of Pakistan origin.  The 2017 film is getting streamed now and makes for a good watch for viewers with varied interests.
The biographical drama with documentary-style in parts talks of Omar Sheikh's involvement in the kidnapping of four tourists who were held as hostages in Delhi, involvement in 9/11 attacks to the murder of Daniel Pearl journalist in Pakistan, to his involvement in Mumbai terror attack( all of them being real-life incidents).
It is puzzling to watch the glimpses of this dreaded terrorist who doesn't appear threatening, yet can be complex in character and depict pure evil too. This is, in fact, best depicted by a scene in the movie where he commits a murder in front of his men in the night with a knife.
According to a report, Omar Sheikh in real life was influenced by videos that he saw of atrocities against Bosnian Muslims during his tenure at London School of Economics where he was studying and couldn't complete due to his distraction to terrorism under the guise of religious fanaticism. This too is depicted in the movie.
It is also a complex character of the mind which makes the viewer wonder how someone with a good educational background, lifestyle could get radicalized and follow terrorism as the main religion. This is well brought out in the movie Omerta.
(Picture courtesy- Reuters)
A series of flashbacks with bits of real-life footage available on media to the present and past of Omar dealt with his terrorist life makes for the movie. He was caught by the Indian government and released in exchange of passengers from a hijacked flight along with two other dreaded terrorists. This one incident is going to be debatable as to what was right and scenes like these where Omar, played by Rajkummar Rao celebrates his victory makes you ponder what should have been the right action.
The movie largely holds your attention with good acting and editing and even an apt background score. Showing the lead character's life in London, Pakistan and life in India including the prison life.
Our verdict
The movie is dark and good for a quick watch if you love biopics, want to keep up with current happenings of the world and is of interest as it is of a terrorist who is still alive and trial watched and observed across the world.  The movie is great for families with 15 years above age for kids. What steals the show is Rajkummar's riveting and intense performance. What could have been added is the detailed psychological aspect of making a terrorist?  Nevertheless, the story makes for a lasting impression after the movie too and you do want to find out more on the terrorist, after the movie.
Do watch the gripping movie based on real-life terrorists on ZEE5. Here's the trailer of the movie