Ammayariyathe (Asianet) Serial Cast, Roles, Timing, Wiki & More: Ammayariyathe is a Malayalam Crime Revenge Romance Action drama TV serial aired on 22 June 2020 on Asianet. The serial is about a mother and daughter separated by painful situations. Sreethu Krishnan, Keerthi Gopinath, Nikhil Nair / Vishnu Unnikrishnan, and Boban Alummoodan play the primary roles. Below is the Ammayariyathe serial cast, story, wiki, real names, timings, and everything related to this Asianet Show.
| | |
| --- | --- |
| Name | Ammayariyathe |
| Language | Malayalam |
| Channel | Asianet |
| Genre | Crime, Revenge, Romance, Action, Drama |
Ammayariyathe Serial Cast
Speaking about the serial's cast, Sreethu Krishnan and Keerthi Gopinath are featured in the lead roles as daughter and mother. Another main cast includes Dileep Sankar, who will play the foster father of the female lead, Aleena. In addition, according to the sources, the very known actress Sheela Sharma will play a pivotal role in the show. Here is the complete cast of the Ammayariyathe serial.
Ammayariyathe Serial Star Cast (Main Cast)
Sreethu Krishnan as Aleena Peter
Role: Neeraja Mahadevan's biological daughter
Keerthi Gopinath as Neeraja Mahadevan
Role: Aleena and Aparna's mother
Nikhil Nair / Vishnu Unnikrishnan as ACP Ambadi Arjunan
Role: Aleena's fiancé
Boban Alummoodan as Mahadevan
Role: Neeraja's husband
Parvathy P Nair as Aparna Vineeth
Role: Neeraja and Mahadevan's daughter
Dileep Sankar as Adv. Peter Tharakan
Role: Aleena's foster father
Subhash Nair as Kulathoorpuzha Sachidanandan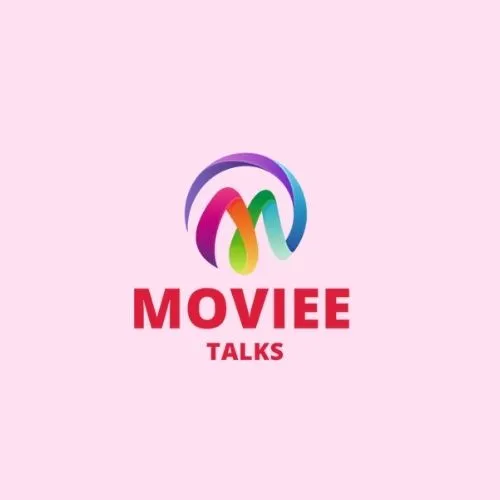 Role: Aleena's biological father
Sajin John as Vineeth
Role: Aparna's husband
Ammayariyathe Serial Recurring Cast
Bindhu Aneesh (Rajini Moorthy)
Poornima Anand (Draupadi Arjunan)
Shobi Thilakan (DYSP Dominic Thomas)
Gopan (Shankarankutty)
Shylaja Sreedharan Nair (Subhadra)
Sujitha Stany (Anupama)
Sreejith Sreekanthan (SI Kaliyan)
Thomas Kuriakose (IG Joseph)
Issac Varghese (DYSP Saravanan)
Asish Kannan Unni (Joe)
Vinayak (Jithesh Moorthy)
Pala Aravindan (Divakaran)
Dominic Chittat (DIG Narasimhan)
Pradeep Prabhakhar (Pangunni)
Shana Jessan (Shany)
Daveed John (Tony)
Abin Thomas (Muthumaran)
Vaishnavi Saikumar (Dr. Reena)
Baby Lakshya (Lalymol)
Salmanul Faris (Akash Menon)
Shilpa Martin (Samudra Sachidanandan)
Ambili (Chitra Sachidanandan)
T.S Raju (Mamachan Keralabhoomi)
Priya Varma / Divya M. Nair / Diseema Divakaran (Nanditha Vinay Menon)
Aju Thomas (Yadhu Nandan)
Rithika Krishna (Rasika)
Devika S (Kathir)
J Padmanabhan Thampi (ADGP K. Sadashivan Nair)
Crew
Producer
Anoop Thomas
K. Faisal
Daveed John
Directed by
Praveen Kadakkavoor
Writing Credits
Pradeep Panicker
Editing by
Selvaraj Kurumbakkara
Cinematography by
Krishna Kodanad
Music Department
M. Jayachandran
Production House
Yet to update
Storyline
Neeraja is a teacher who was physically mauled by a gang and gave birth to a baby girl. Neeraja's mother, Sulekha, requests a man, Peter Tharakan, an advocate, to take care of the child. But Neeraja doesn't seem aware of anything that happened to her. Peter Tharakan raised a baby girl named Aleena Peter. Later Aleena finds her mother with the help of Peter. Now Neeraja is married to Mahadevan and has a daughter named Aparna. Sulekha discloses everything to Aleena and also to Neeraja. Vinayachandran and Moorthy Chandrashekhar were one of those gangsters, and now, Vinayachandran is an actor. Later, Neeraja's husband discovers the truth and determines to reunite the mother and daughter. The twist comes in how Neeraja will get revenge.
Ammayariyathe Serial Timing & Repeat Telecast Timing
The Ammayariyathe serial's first episode was declared on 22 June 2020 on Asianet & Flow on the Disney+ Hotstar OTT platform. It arrives from Monday to Friday at 7:30 pm. The running time of the show is around Twenty-Two minutes. 
| | |
| --- | --- |
| Channel | Malayalam |
| Show Timings | Monday to Friday at 7:30 pm |
| Repeat Telecast Time | Yet to be update |
| Running Time | 22 minutes |
| Starting Date | 22 June 2020 |
| Final Episode | Ongoing |