Kudumbavilakku (Asianet) Serial Cast, Roles, Timing, Wiki & More: Kudumbavilakku is a Malayalam family drama TV serial aired on 27 January 2020 on Asianet. The serial is about a housewife Sumithra Menon and her family. Meera Vasudevan, Keerthi Gopinath, Nikhil Nair / Vishnu Unnikrishnan, and Boban Alummoodan play vital roles. Let's glance at the Kudumbavilakku serial cast, story, wiki, real names, timings, and everything related to this Asianet TV program.
| | |
| --- | --- |
| Name | Kudumbavilakku |
| Language | Malayalam |
| Channel | Asianet |
| Genre | Family Drama |
Kudumbavilakku Serial Cast
Meera Vasudevan is the female lead in the serial, and her character's name is Sumithra. Krishnakumar Menon as Sidharth Menon and Shwetha Venkat / Ameya Nair / Saranya Anand as Vedika Menon are also in vital roles. F. J. Tharakan, Devi Menon, Sreejith Vijay / Anand Narayan, and Akshaya R. Nair / Athira Madhav / Aswathy Ash are in recurring cast. Here is the complete cast of the Kudumbavilakku serial.
Kudumbavilakku Serial Star Cast (Main Cast)
Meera Vasudevan as Sumithra
Role: Sidharth's ex-wife
Krishnakumar Menon as Sidharth Menon
Role: Sumithra's ex-husband
Shwetha Venkat / Ameya Nair / Saranya Anand as Vedika Menon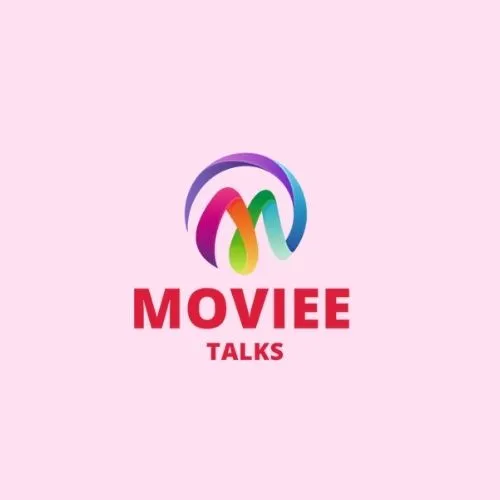 Role: Sidharth's second wife
Kudumbavilakku Serial Recurring Cast
F. J. Tharakan (Shivadas Menon)
Devi Menon (Saraswathi Menon)
Sreejith Vijay / Anand Narayan (Dr. Anirudh Menon)
Akshaya R. Nair / Athira Madhav / Aswathy Ash (Dr. Ananya Menon )
Noobin Johny (Pratheesh Menon)
Reshma Nandu (Sanjana Menon)
Parvathi Vijay / Amritha Nair / Sreelakshmi Sreekumar (Sheetal Menon)
Manoj Nair / Sumesh Surendran (Sreekumar)
Sindhu Varma / Manju Satheesh (Saranya Menon Sreekumar)
Manju Vijeesh (Mallika)
Dr. Shaju Shaam (Rohith Gopal)
Padmakumar (CI Narayanan Kutty)
Gouri Prakash/ Aiswarya Unni (Pooja Gopal)
Bindhu Pankaj (Nileena Bhaskar)
Jithu Venugopal (Anoop)
Fawaz Zayani (Sampath)
Shahnu / Amrutha S Ganesh (Dr. Indraja)
Hari (Deepankuran)
Sunitha (Savithri)
Parvathy Raveendran (Chitra)
Krishna (Premajam)
Firosh Mohan (Naveen)
K. P. A. C. Saji / Amboori Jayan (Ramakrishnan)
Crew
Producer
Chitra Shenoy
Directed by
Manju Dharman
Writing Credits
Yet to update
Editing by
Jishnu S. Kuryathi
Cinematography by
A. V. Arun Ravan, Vipin Puthiyankam
Music Department
Shyam Dharman
Rajeev Attukal
Ramesh Narayan
Production House
Good Company Productions
Storyline
Sumithra Menon is a housewife, loving, caring mother, and daughter-in-law. She loves her family and sacrifices all her happiness for her family. Sumithra lives with her husband, Siddharth Menon, and three children; Anirudh Menon, a doctor. Pratheesh Menon is an aspiring singer. Sheetal Menon, a college student, and her inlaws Shivadas and Saraswati. No one bothers about Sumitra's happiness or feelings except for Shivadas, Pratheesh, Sreekumar, and their maid Mallika. Eventually, Sumithra discovers that Siddharth has relation with Vedhika. Later divorces Siddharth Sumithra and marries Vedhika. Then she rediscovered herself and became a headstrong woman.
Kudumbavilakku Serial Timing & Repeat Telecast Timing
The Kudumbavilakku serial is being telecasted from 27 January 2020 on Asianet from Monday to Friday at 8:00 PM. Viewers can also watch this show anytime on the OTT platform of Disney+ Hotstar. 
| | |
| --- | --- |
| Channel | Malayalam |
| Show Timings | Monday to Friday at 8.00 pm |
| Repeat Telecast Time | Yet to be update |
| Running Time | 22 minutes |
| Starting Date | 27 January 2020 |
| Final Episode | Ongoing |