Wagle Ki Duniya Serial (Sony SAB) Cast, Roles, Timing, Wiki & More: Wagle Ki Duniya is a Hindi language family drama TV serial aired on 8 February 2021 on Sony SAB TV in Hindi. The serial is about the everyday struggles of Rajesh Srinivas Wagle with life. Sumeet Raghavan, Pariva Pranati, and Anjan Srivastav play the lead roles in the serial. Below is the Wagle Ki Duniya serial cast, story, wiki, real names, timings, and everything related to this Sony SAB TV serial.
| | |
| --- | --- |
| Name | Wagle Ki Duniya |
| Language | Hindi |
| Channel | Sony SAB |
| Genre | Family Drama |
Wagle Ki Duniya Serial Cast
Sumeet Raghavan, Pariva Pranati, Anjan Srivastav, Bharati Achrekar, Chinmayee Salvi and Sheehan Kapahi are the main cast in the serial. Deepak Pareek, Manasi Joshi, Amit Soni, Bhakti Chauhan, Prapti Shukla, and Hitanshu Nagia play the supporting roles. Here complete details about the main cast and supporting cast are below.
Wagle Ki Duniya Star Cast (Main Cast)
Sumeet Raghavan
role: Rajesh
Pariva Pranati
role: Vandana
Anjan Srivastav
role: Srinivas
Bharati Achrekar
role: Radhika Gokhale
Chinmayee Salvi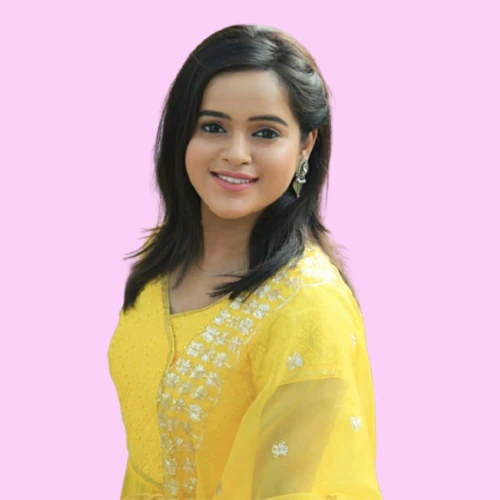 role: Sakhi
Sheehan Kapahi
role: Atharva
Wagle Ki Duniya Serial Recurring Cast
Deepak Pareek (Honourable Secretary Advocate Dakshesh)
Manasi Joshi (Dr. Yamini)
Amit Soni (Harshad Agrawal)
Bhakti Chauhan (Jyoti Gupta Agrawal)
Prapti Shukla (Gungun Agrawal)
Hitanshu Nagia (Vidyut Agrawal)
Mahi Soni (Kittu Joshipura)
Namit Shah (Vivaan Dwivedi)
Suryakant Govale (Chandu Parab)
Nayan Shukla (Sandeep Dasani)
Anju Jadhav (Kiara Tejwani)
Vinayak Ketkar (Manish Marfatia)
Khushali Jariwala (Munmun Chatterjee)
Urmila Katkar (Asha Tipnis)
Satyavrat Mudgal (Ganpat Rao Tiwari)
Dhwani Hetal Parmar (Komal Tipnis)
Amit Verma (Nikesh)
Preeti Kochar (Mahadevi Tripathi)
Riya Soni (Anvita Jain)
Sushant Singh (Shikhar Patel)
Nabil Parkar (Soumil Ahuja)
Ambar Bedi (Maya Ahlawat)
Vikas Grover (Harry Khatri)
Prabhackar Sinha (Arjun Swaroop)
Suhail Iqbal (Tejwani Sir)
Nayana Apte Joshi (Kishori)
Tulika Patel (Trupti Ahuja)
Milky Srivastav (Khushi Tarachand)
Crew
Producer
Jamnadas Majethia
Aatish Kapadia
Directed by
Aatish Kapadia
Sameer Kulkarni
Writing Credits
Yet to be Updated
Editing by
Ashok Rathore
Ajay A Kumar
Atul Singh
Cinematography by
Vijay Soni
Rishi Mudrale
Jitendra Mishra
Music Department
Yet to be Updated
Production House
Hats Off Productions Limited
Storyline
Rajesh Srinivas Wagle, a courier company manager, fights with everyday life. He lives in a middle-class family. The serial leads the day-to-day efforts of people from three generations who live together, sharing happiness and sadness. They put a smile on each other's faces and try to live their life with a laugh, joy and happiness. This serial is based on Rajesh Srinivas Wagle's life and his neighbours who stay together in a society.
Wagle Ki Duniya Serial Timing & Repeat Telecast Timing
This family Drama serial's first episode was released on 8 February 2021. The serial airs on Sony SAB TV from Monday to Saturday at 9pm.
| | |
| --- | --- |
| Channel | Sony SAB TV |
| Show Timings | Monday to Saturday at 9 pm. |
| Running Time | 22 minutes |
| Starting Date | 8 February 2021 |
| Final Episode | On going |