Geetha (Colors Kannada) Serial Cast, Roles, Timing, Wiki & More: Geetha is a Kannada drama TV serial aired on 06 January 2020 on Colors Kannada. The serial is about a bright young girl, Geetha. Dhanush Gowda and Bhavya Gowda play vital roles. Read on to know the Geetha serial cast, story, wiki, real names, timings, and everything related to this Colors Kannada serial.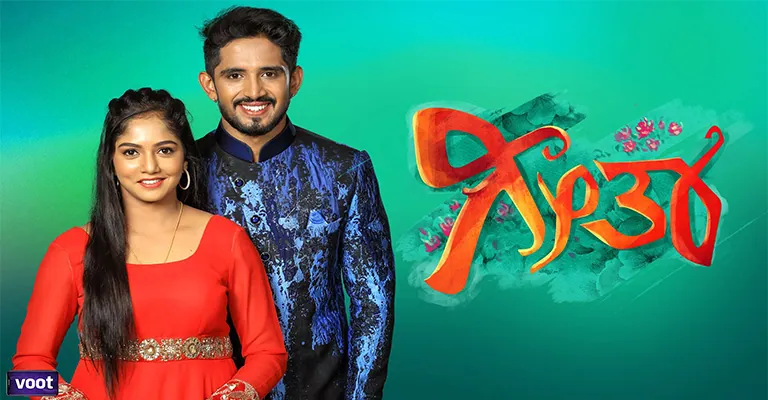 | | |
| --- | --- |
| Name | Geetha |
| Language | Kannada |
| Channel | Colors Kannada |
| Genre | Drama |
Geetha Serial Cast
Bhavya Gowda is playing the Heroine role of Geetha in the serial. Also, Dhanush Gowda plays the role of Vijay. Sharmitha Gowda, Vijay Shobraj, Ashwath Neenasam, and Amrutha Roopesh are in the supporting cast. Below is the complete cast of the serial.
Geetha Serial Star Cast (Main Cast)
Dhanush Gowda as Vijay
Role: Geetha's Husband
Bhavya Gowda as Geetha
Role: Vijay's wife
Geetha Serial Recurring Cast
Sharmitha Gowda (Bhanumathi)
Vijay Shobraj (Sithara)
Ashwath Neenasam (Sreenivas)
Amrutha Roopesh (Susheela)
Nisarga (Sync Smitha)
Jyesta (Kiran)
Anupama Gowda (Bhumika)
Divya Wagulkar (Dasavala)
Crew
| | |
| --- | --- |
| Producer | Vimala.N. |
| Directed by | K.S.Ramji |
| Writing Credits | Yet to upadate |
| Editing by | Mahesh |
| Cinematography by | Ravikumar |
| Music Department | Lokesh, Geetha, Karthik Sharma |
| Production House | Gagana Enterprises |
Storyline
Geetha is a bright young college-going girl from a lower-middle-class family. She faces problems from Vijay, who is arrogant and belongs to a wealthy family. They study in the same college—the college owned by Vijay's father. Vijay's father is a minister who respects women, but Vijay is extremely opposite to his father, and he gets caught red-handedly while cheating in college. Geetha complains to the college authorities, which makes Vijay so angry. He wants to take revenge and spoil Geetha's life. He even kidnaps Geetha to spoil her image. Finally, Geetha declares in front of the media that Vijay has married her. After that, her life takes a different turn after her marriage.
Geetha Serial Timing & Repeat Telecast Timing
The Geetha serial's first episode was released on 06 January 2020 on Colors Kannada. It is one of the longest-running serials, Announced at 8.00 PM pm from Monday to Friday. You can also watch this show anytime on TV and then on VOOT digital streaming platform.
| | |
| --- | --- |
| Channel | Kannada |
| Show Timings | Monday to Friday at 8.00 pm |
| Repeat Telecast Time | Yet to Update |
| Running Time | 22 minutes |
| Starting Date | 6 January 2020 |
| Final Episode | Ongoing |