When you hear the name Bhaijaan there is only one name that comes to mind – Salman Khan. While the muscle man of Bollywood has proven that he deserves his place as one of the Khan's, he has proved that he is a versatile actor. Just ask his fans – they would all agree that Salman Khan is a versatile actor. He has a handful of movies coming up in the following years.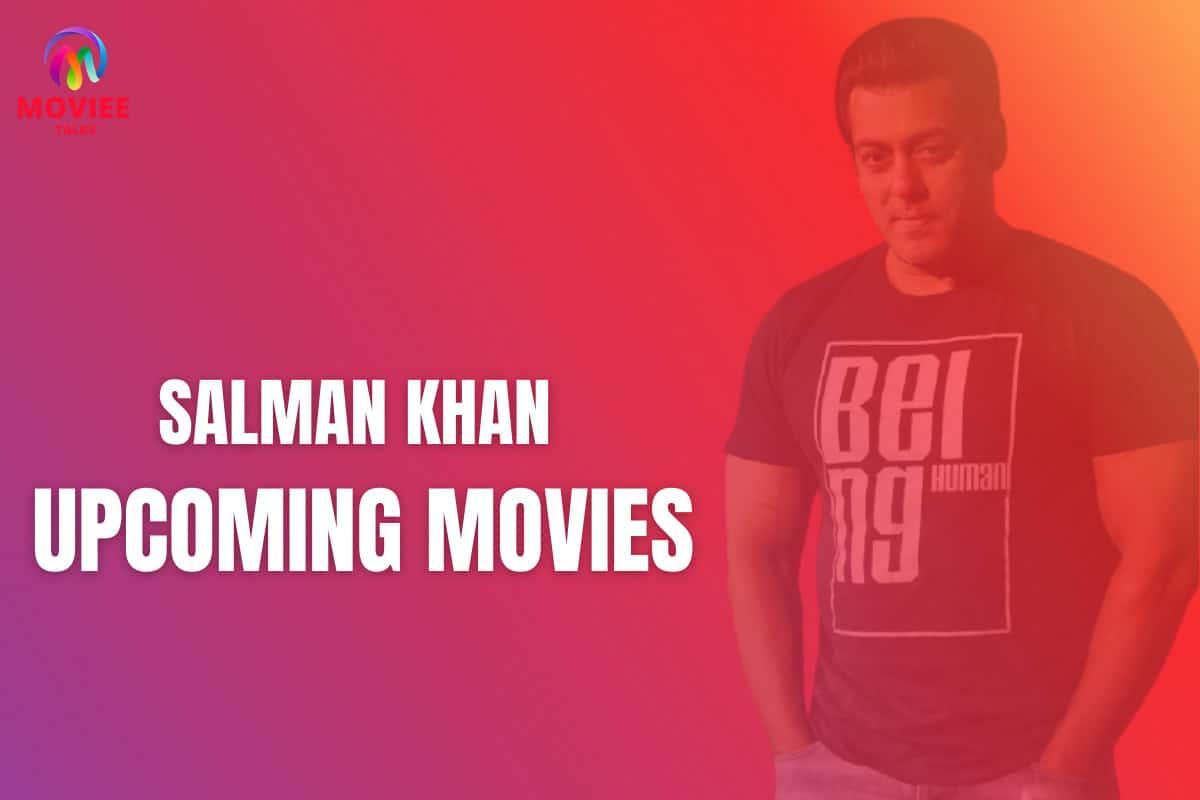 So, get ready Bhaijaan fans to see more of the actor on screen. Now, let's check out the Top 10 Salman Khan upcoming movies in 2021-2022.
Top Salman Khan Upcoming Khan Movies To Look For
1.Radhe
Directed by Prabhu Deva, this Salman Khan upcoming movie has everything people want – action, drama, and romance. While Salman Khan takes on the role of ACP Radhe aka Rajveer Shikawat. After taking out a gangster, the actor goes on a manhunt to find a rich man of a town suspected of running a syndicate.
Release Date – May 2020 but postponed due to COVID
Cast – Salman Khan, Randeep Hooda, Disha Patani
Director – Prabhu Deva
2.Kabhi Eid Kabhi Diwali
Another Salman Khan upcoming movies to look out for is the much-awaited Kabhi Eid Kabhi Diwali. A remake of a popular south movie, Veeram, the movie is a take on the Hindu-Muslim relationship. While the movie may be based on Veeram, it has been tweaked to suit the pan-India pallet.
Salman Khan is to play the lead role, but so far everyone has been tightly lipped about it.
Release Date – Eid 2021
Cast – Salman Khan, Pooja Hegde
Director – Farhad Samji
3.Kick 2
The next movie to look out for in Salman upcoming movie list is Kick 2. With Salman Khan taking on his character Devi Lal Singh or Devil. And Jaqueline Fernandez takes on the role of his love interest. While not much is known about the storyline, the movie has been made official. And fans wait eagerly to watch this entertaining and thrilling movie.
Release Date – May 2021
Cast – Salman Khan, Jacqueline Fernandez
Director – Sajid Nadiadwala
4.Sher Khan
Another much-awaited upcoming film of Salman Khan is Sher Khan. This collaboration between Salman Khan and Sohail Khan is supposed to be a Tarzan-like movie. The film will be seeing Salman Khan in a whole new avatar – with plenty of animal friends. The movie has been pushed back for so long because Salman Khan was not happy with the script. Also, according to recent news, both have finally agreed to a storyline and production has started.
Release Date – 2022
Cast – Salman Khan
Director – Sohail Khan
5.Tiger 3
One of the most exciting Salman Khan upcoming movies that fans are waiting for – Tiger 3. The movie is set in the UAE, Istanbul, and the US. Also, Salman Khan and Katrina Kaif will be reprising their roles as the leads. And this YRF is supposed to be just as action-packed and thrilling as the previous two.
Release Date – 2022
Cast – Salman Khan, Katrina Kaif
Director – Aditya Chopra
6.Dancing Dad
Salman Khan next movie to look forward to is Dancing Dad. Our very own Bhaijaan will be playing the role of a father to a 13-year-old girl. The daughter enrolls them in a father-daughter dance competition. While the movie highlights the relationship between a father and his daughter, watch the lengths the father goes through to make his daughter's dreams come true.
Release Date – Dec 2020
Cast – Salman Khan, Prabhu Deva, Jaqueline Fernandez
Director – Remo D'Souza
7.Ragu Raja Ram
Next on the list of Salman Khan upcoming movies is Ragu Raja Ram. The movie revolves around three men and a woman. But, the twist in the story is that the men fall in love with the same woman. And the comedy of errors that revolves around them trying to win her over. Salman Khan and Govinda are said to play two of the leading men while Monisha Koirala is set to play the leading lady.
Release Date – April 2021
Cast – Salman Khan, Govinda, Monisha Koirala
Director – David Dhawan
8.No Entry Mein Entry
No Entry 2 is another in the Salman Khan upcoming movies list that should not be missed. While the movie is not a remake, rather a sequel to the first movie, it will be bigger than its prequel. The only part of the movie borrowed from the first is the cast and the husband-wife relationship. With a huge cast of actors and actresses being considered for the roles, Salman Khan's character is said to stand out amongst the others.
Release Date – 2021
Cast – Salman Khan, Anil Kapoor, Fardeen Khan
Director – Anees Bazmee
9.Dhak
In the list of Salman Khan upcoming films, Dhak is another one to wait for. Based on the Marathi film, 'Mulshi Pattern', it has Salman Khan and Aayush Sharma as the leads. While the storyline and the production have been under wraps, Salman fans are waiting eagerly for this drama movie.
Release Date – July 2022
Cast – Salman Khan, Aayush Sharma
Director – Abhiraj Minawala
10.Bulbul Marriage Hall
The last movie in Salman upcoming movies list is Bulbul Marriage Hall. This rom-com movie is based on two couples Pulkit Samrat – Kriti Kharbanda and Gulshan Grover – Daisy Shah. The movie is set in Lucknow and deals with the two different love angles. While Salman is producing the movie, there is a talk of him taking on a side role. But nothing is sure as of yet.
Release Date – September 2021
Cast – Pulkit Samrat, Kriti Kharbanda, Gulshan Grover, Daisy Shah, Salman Khan
Director – Rohit Nayyar
Conclusion
Salman Khan or Bhaijaan has been one of the most versatile actors of Bollywood. While he started his career as a romantic hero then shifted to action and has even acted in drama and rom-coms. Also, the actor has the image of a tough and macho action hero, his acting skills have proved time and again that he is much more than his muscles.
In the Salman Khan upcoming movies mentioned above, it is evident that he is an action hero with a flair for romance and drama thrown in. So, get ready for an action-packed 2021-2022 as Bhaijaan lights the cinema screens in flames.